The Quonset Hut
The Lot
In 2014 after months of searching Tim and Patsy purchased a two and a half acre lot at 58 Wabun Way in Como, Colorado. The property is at almost 10,000 feet in elevation. It's about an hour and a half drive west of Denver in the South Park area and 40 miles from Breckenridge Ski Resort.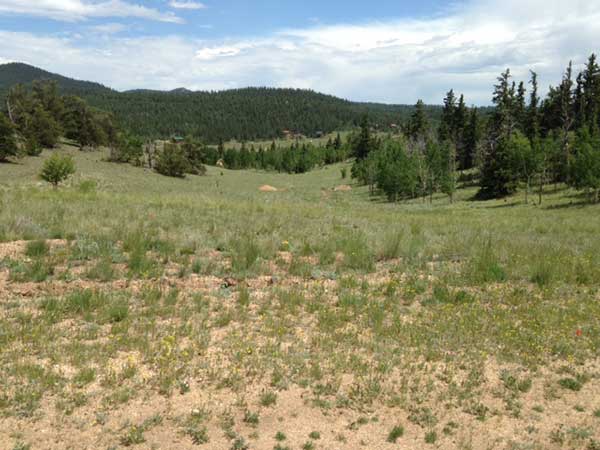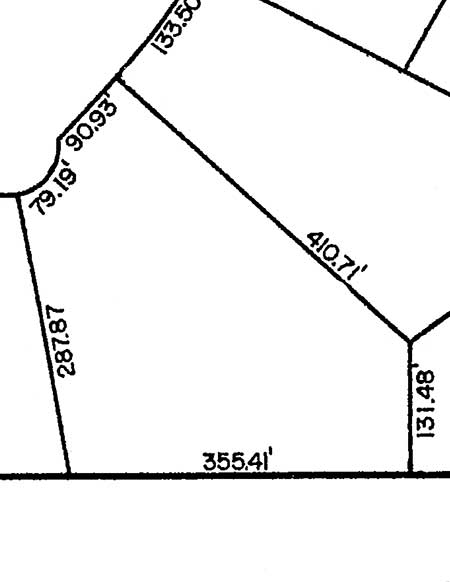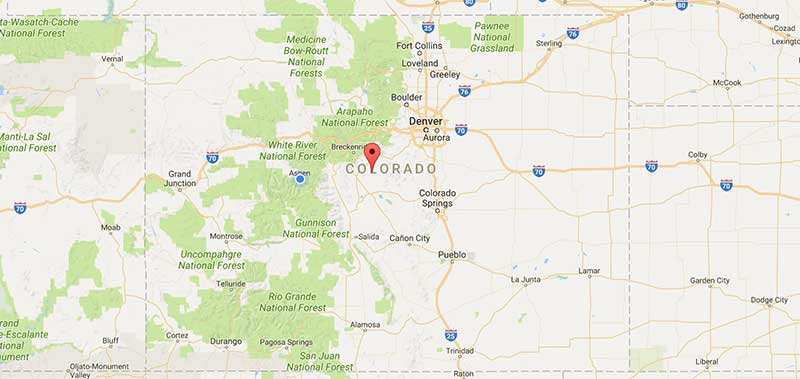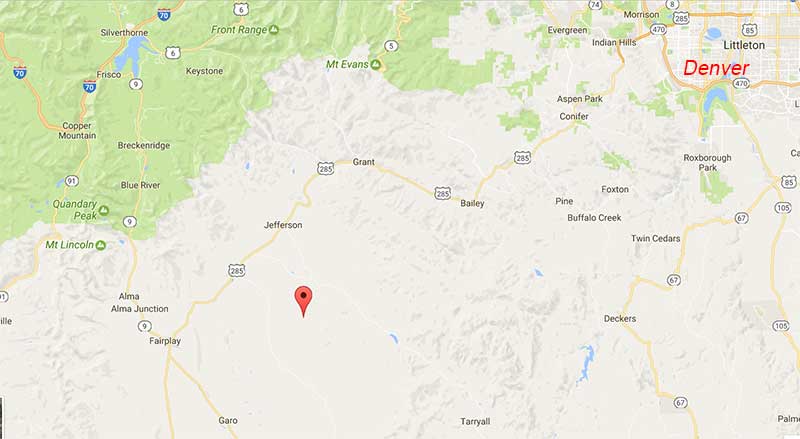 The Concept
We originally wanted to build a warehouse to store river gear, trucks, tools, and spare boat equipment while we were out sailing or rafting. Also a place to repair, build and tinker with everything. The building needed modest living quarters as well. Because of snow loads and cost we decided on a steel quonset hut for the construction method.
The Plans
After talking to several architects we finally chose one with experience in quonset huts and experience designing homes in the Fairplay/Southpark area, Wayne Anderson in Littleton, CO. We shopped for a metal building manufacturer (a little like shopping for a used car) and ended up with the only one that had the capability to build the hut at that elevation, Steelmaster. After many, many months of communications between Wayne and Steelmaster we came up with an awesome plan. The building grew and grew as the "modest living quarters" became a 2 bedroom 2 bath home.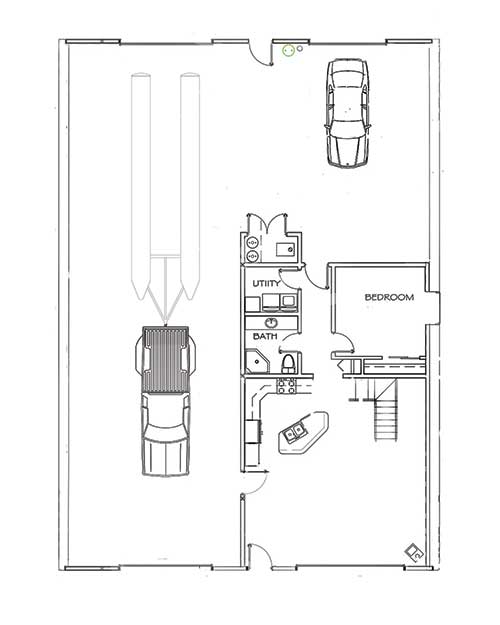 The first floor has a large garage and shop area and is the main floor of the living space. The garage has side windows, a concrete floor, and overhead garage doors on both ends enabling Tim drive the boat and trailer right through and out the back. The living space has radiant heat in the concrete floor. The great room with living, dining and kitchen areas has an open ceiling to the second floor loft above. The end of the room is a large overhead garage door with windows and an electric opener. Push a button and we will be outdoors with an awesome private view of trees and mountains.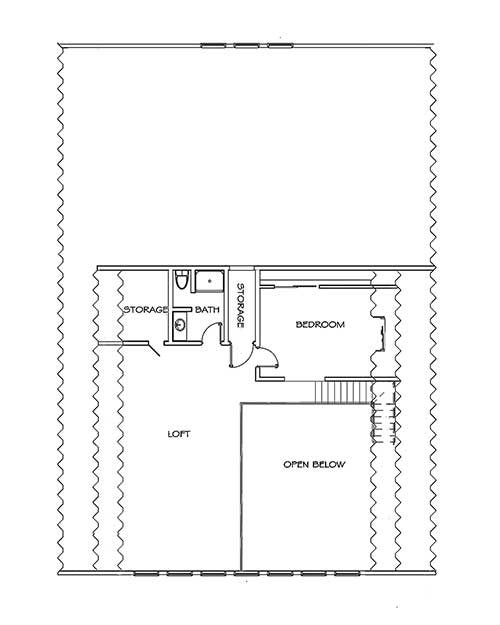 The second floor has one bedroom, one bath and a large open loft area with railing to the great room below. The upstairs will be considerably narrower than the first floor due to the curvature of the roof. The end wall is arched windows following the roof curvature.
The Slow Progress
2022 - Reapplied for permits.
2020 - Covid and family drama has put our project on hold.
2019 - We had a big disappointment. The foundation needs to be redesigned.
2017 - Permits approved! Electricity to the property
2016 - Hut design finalized
2015 - Architect selected, Quonset Hut steel building purchased
2014 - Property purchased